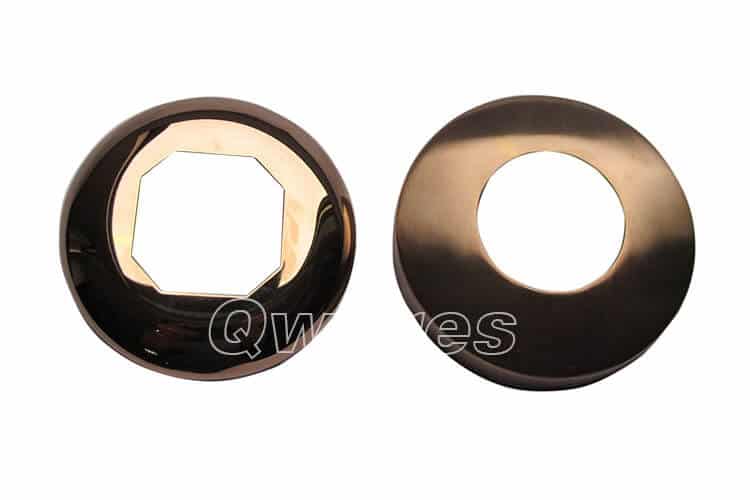 Manufacturing process: Vacuum plating is to deposit various kinds of metal and non-metallic films on stainless steel surfaces by distillation or sputtering under vacuum conditions. In this way, a very thin surface coating can be obtained, which has the advantages of fast speed and good adhesion. The stainless steel produced has strong metal sensitivity and high brightness. Compared with other coating methods, the cost is lower, and environmental pollution is small, Now it is widely used in various industries.
Suit for stainless steel 201, 202, 304, 316 investment casting, CNC machining parts, stamping producuts.
Copper Coating Color: brass, red antique copper, bronze.